There's something cool going on in the sewing community!  It's a children's sewing competition called Project Run & Play.  Project Run & Play is the Indie Sewing community's version of Project Runway…but for sewing children's apparel!  Each week, the designers compete to create their best outfit based on a theme. A panel of "celebrity" judges awards them a score in 4 categories, and then a reader's voting poll is opened. Readers are allowed to vote once each week for the design they like the most, and at the end of the week, the score is tallied.  The winner is announced, and the person with the lowest votes is "sent home."
This competition has been running for years, but recently there are some fun new plot twists added.  One of these involves CaliFabrics!  Did you know CaliFabrics is a proud sponsor of Project Run & Play?  For the first Season ever, the 6 designers were given a shopping spree at CaliFabrics before the Season started to plot, and plan, and scheme, and shop and have fun!
Today you're going to get to see some of the fabrics the designers used and what they created with them.  Prepare to be inspired!
The theme for week 1 was "7 Wonders of the World" and here are a couple of the amazing creations.
Our very own Tami of SewSophieLynn created this stunning dress using Ocean Blue Greenwich Fine Chambray using Chichen Itza for her Modern Mayan look.  Read more about it here.
Also that week, Justine of Sew Country Chick used fabric (similar to) this Khaki Kona Cotton to create her Off To Egypt look inspired by the great pyramids. The details can be seen here.
And a third creation for Week 1 is (similar) mint green chiffon dress Garden for a Queen look created by Cassy of Pear Berry Lane.  Read more about it and see the other 3 designer looks here.
Next came the week 2 theme, Crafting A Story.
Raphaelle of Deux Souriceaux used some cotton eyelet to make the cute dress under that amazing jacket. And speaking of that jacket, she used some yellow habotai lining to make it soft and comfortable for her daughter. See more of the details here.
Ajaire from Call Ajaire dyed white sweat shirting (here's some white french terry that would work) to create her darling On The Night You Were Born look. She also used some rust rayon lycra to make the most comfortable leggings ever! See all the details here.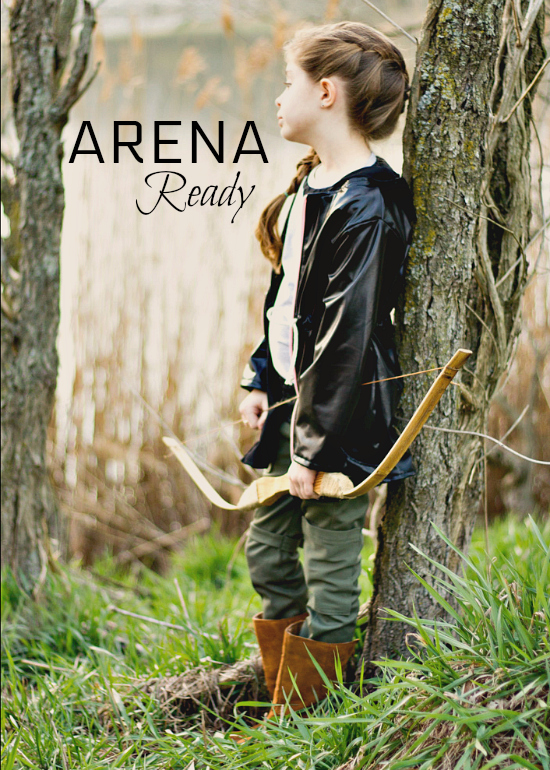 That week, Cassy from Pear Berry Lane used some laminated black fabric (here's some similar oilcloth) to make a rain jacket for her Arena Ready Hunger Games inspired look. And she also used (similar) green stretch twill to make the pants everyone instantly wanted! Check it out in greater detail and see the other 3 designers' looks here.
And now we're on Week 3!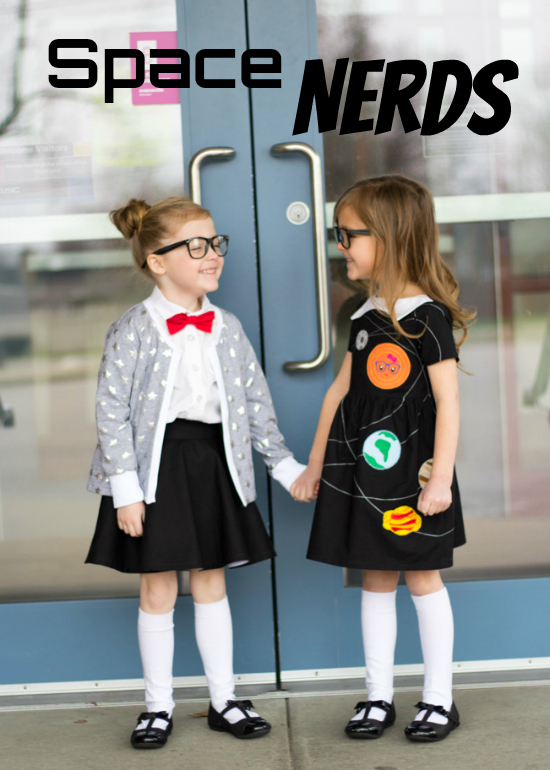 Cassy of Pear Berry Lane used plain black Kona cotton to create this dress that's anything other than ordinary! Geek out over all the cool details (glow-in-the-dark thread???) here.
Justine of Sew Country Chick used pink stretch velvet and (similar) black sequin dot fabric to create her Planet Bling look. Check out all the detail here.
And Tami went out of this world with a combination of (similar) Sequin fabric, pink techno knit, and black faux leather for her star studded Shine Bright look.
After you're finished here, head over to Project Run & Play to see the other creations, and also VOTE for your favorite designs this week.

Oh, and for some sneak peeks of what fabrics the designers will be using in their final looks, make sure to follow CaliFabrics on Instagram!
That's all for today.  If you love to be inspired by sewing, be sure to follow Project Run & Play on Facebook and Instagram, too.